Se muestran los artículos pertenecientes a Noviembre de 2011.
Click HERE (MIXED CONDITIONALS GRAMMAR GAME).
Click HERE (ANOTHER FASCINATING GAME)
Click here to do some "Christmas Activities".
MERRY CHRISTMAS!!!!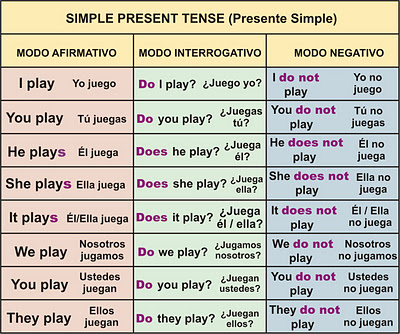 The Present Simple is the most basic and common tense in the English language. Because of its easy form, it is the best tense to start learning/teaching English tenses. These are its most common uses:
Facts, generalizations and universal truths
Habits and routines
Permanent situations
Click here, here, here and here.
Click HERE to go to the post "Tell us about your everyday life" in EL TINGLADO blog.
On top you have some Christmas cards designed and drawn by my 1st year ESO (group D) students. They are going to include these cards in their Portfolio.
Javier and Víctor, Plastic Arts teachers, have chosen their four favourite ones (above). Thank you very much!!!!!!!!!!
MERRY CHRISTMAS!!!!!!!!!

English for kids: flashcards, games and VIDEO TUTORIAL LESSONS. Click here as well.