Se muestran los artículos pertenecientes a Octubre de 2015.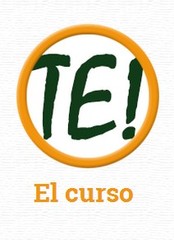 Web Billy Elliot The Musical HERE. (Based on the 2000 British comedy-drama film)
SYNOPSIS:
Billy Elliot comes from a mining family. His mother died two years ago. It's now 1984, and most of the miners, like Billy's dad and brother, are on strike. There's no money coming in and life is difficult. Billy, meanwhile, dreams about dancing, and, by chance, he joins the local ballet class. The teacher sees at once that he's special. When Billy's dad finds out, he's angry. Ballet is for girls! But Billy carries on in secret and his teacher enters him for the Royal Ballet School. Then the police arrest Billy's brother. Instead of going to the audition, Billy has to watch his brother in court. The future looks bad. But then Billy's dad sees Billy dance and realises his son is a brilliant dancer. He takes him to another audition in London. It seems to go badly but, against all expectations, Billy gets in. His family are very proud of him.
THE BACK STORY:
Billy Elliot is a story about a young boy trying to express himself in difficult circumstances. There's a scene in the film where he tries to dance through a wall … and that's what it is like for him. He wants to get out of his narrow world and fly. Most of the story is told by Billy in the first person. Some of the story is told by Jackie, Billy's dad, and one part is told by Tony, Billy's brother. The writer Lee Hall thinks the miners' strike of 1984 is a very important time in recent British history. He wanted to explore the different characters and ideas involved in this political struggle. But he also wanted a good story. When Elton John saw the film, it reminded him of his own life as a talented young pianist with a difficult father. He worked on the musical version of the story with Lee Hall and the film's director, Stephen Daldry. Elton wrote the music for the songs. Thousands of boys aged between 12 and 14 auditioned for the role of Billy. The musical opened in London in 2005.
" Billy Elliot the Musical has won the hearts of millions since it opened in London's West End, ten years ago, becoming one of the most beloved, award-winning shows on stage today.
Set in a northern mining town, against the background of the 1984/'85 miners' strike, Billy Elliot is the inspirational story of a young boy's struggle against the odds to make his dreams come true. The story follows Billy's journey as he stumbles out of the boxing ring and into a ballet class where he discovers a passion for dance that inspires his family and whole community and changes his life forever."
"... a timeless score by Elton John, sensational dance and a powerful story that has captivated audiences around the world, Billy Elliot the Musical is a funny, uplifting and spectacular theatrical experience that will stay with you forever.
"If Billy Elliot is about one thing, it is that we are all capable of making lives for ourselves which are full of joy and self-expression. Whilst we might not all become ballet dancers, we are capable of finding moments of real profundity and creativity whatever our circumstances. But more than that, we have a duty to ourselves and each other to create a society where this possibility in all of us is nurtured and can flourish. We owe it to the next generation to create a world where it is possible for the Billy Elliots, as yet unborn, to have a chance to succeed and flourish rather than be fed to the machine which grinds us into identical pieces only fit for consumption. If Billy Elliot conveys any message at all, I hope it's that it is possible to fight back and resist and it is possible to move on without forgetting where you come from."
Exercise HERE.
Key HERE.
An excellent youtube channel to improve your listening skills. Click HERE.
The spaghetti-tree hoax was a three-minute hoax report broadcast on April Fools' Day 1957 by the BBC current-affairs programme Panorama, showing a family in southern Switzerland harvesting spaghetti from the family "spaghetti tree". At the time spaghetti was relatively little-known in the UK, so many Britons were unaware that spaghetti is made from wheat flour and water; a number of viewers afterwards contacted the BBC for advice on growing their own spaghetti trees. Decades later CNN called this broadcast "the biggest hoax that any reputable news establishment ever pulled".
Fill-in-the-gaps and key HERE.
Click HERE, as well.
A few 2nd year ESO students are going to take part in the project that is being set in motion by the Library at IES Taboada Chivite School: "Around the World in Eighty Days"
They are going to learn the famous song "Around the World with Willy Fog". We will record them as they sing it.
Around the World with Willy Fog (Spanish: La vuelta al mundo de Willy Fog) is a Japanese–Spanish anime adaptation of Around the World in Eighty Days by Jules Verne. The cartoon was produced by Spanish studio BRB Internacional with animation by Japanese studio Nippon Animation. The characters are anthropomorphisms of various animals. The main protagonists are all felines. Willy Fog (Phileas Fogg in the original book) is a lion, while Rigodon (Passepartout) is a cat, and Romy (Aouda) is a panther
LYRICS
Fog, I'm the one who made the bet
And I know we'll be exactly right on tiiiime

Fog is my name and I could play with my life in many ways
That's what they saaayyy

Here I am - a Rigodon
I'm a Tico - d'mascota
It's my turn - the gentle touch
A Romy they love me so much

Hey! Now they story must go on
'Cause a lot of time has gone
We must be ready
To go awaayyy

80 days around the world
We'll find a pot of gold
Just sitting where the rainbow's ending
Time - we'll fight against the time
And we'll fly on the white wings of the wind
80 days around the world
No we won't say a word
Before the ship is really back

Round, round, all around the world
Round, all around the world
Round, all around the world
Round, all around the world!
"Londres, Suez, tal vez Hong-Kong, Bombay, Hawái, Tijuana y Singapur..."
"London, Suez, maybe Hong-Kong, Bombay, Hawaii, Tijuana and Singapore..."
Locate those places in this blank world map