Se muestran los artículos pertenecientes a Febrero de 2017.
An excellent webpage in which Phillip, from England, and Isabel, from Madrid, Spain, help us to improve our level of English. I quote what they say in their page:
"Somos Phillip & Isabel, un inglés y una madrileña dispuestos a ayudarte a hablar mejor inglés y a disfrutar del proceso.
How do we do that?
In the most fun and natural way! No nos gustan los métodos tradicionales con libros de texto. Sabemos que existe otra manera de aprender inglés sin sufrir. Seriously, you might not know it yet, but English is fun!
Desde que lanzamos este proyecto, muchos seguidores nos han felicitado porque su nivel de inglés ha mejorado de forma significativa. Además muchos nos habéis comentado que por primera vez habéis sentido una especie de cosquilleo, osea, ganas, motivación, ilusión, por aprender inglés. This is amazing news for all of us!!"
Click HERE to go to their webpage.
THIS is their youtube channel.
THIS is their "Hi-native" application. (Click HERE)
Thank you, Miguel, for showing me this webpage!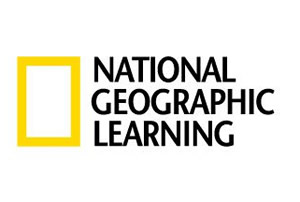 Are you interested in improving your reading comprehension skills? If so.....
THIS WEBPAGE will be really useful!!!!!!
StoryCorps reminds us that every story matters and every voice counts. Since 2003, StoryCorps has given a quarter of a million Americans the chance to record interviews about their lives, to pass wisdom from one generation to the next, and to leave a legacy for the future. It is the largest single collection of human voices ever gathered. These powerful stories illustrate our shared humanity and show how much more we share in common than divides us.
StoryCorps' mission is to preserve and share humanity's stories in order to build connections between people and create a more just and compassionate world.
They do this to remind one another of our shared humanity, to strengthen and build the connections between people, to teach the value of listening, and to weave into the fabric of our culture the understanding that everyone's story matters. At the same time, they are creating an invaluable archive for future generations.