Se muestran los artículos pertenecientes a Septiembre de 2011.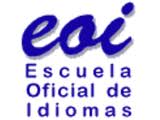 Galician Schools of Languages: These are their websites:
Here Ourense.
Here A Coruña.
Here Pontevedra.
Here Lugo.
Here Santiago.
Here Vigo.
Here Ferrol.
Here Monforte de Lemos.
Here Vilagarcía de Arousa.
Here Viveiro.
On top you have translation and fill-in-the-gap exercises on linking words (click HERE, too), as well as a few "transformations".
You also have two compositions in which several linking words are used.
Here a composition entitled A journey.
Here an essay entitled My ideal place to live.
HERE Linking words in El tinglado blog. HERE Conjunctions in http://learnenglish.britishcouncil.org
HERE Linking words in Bon's Tips
Click HERE TWO ESSAYS (Correct the mistakes - Insert linking words)
Click HERE (Oprah Winfery's biography - Connectors)
The third question in the Galician "selectividad" exam says:
"Complete the second sentence of each pair so that it has the same meaning as the first one." In other words, our 2nd "Bachillerato" students have to practise rewriting sentences keeping the original meaning. We call these exercises "transformations". On top my students have some sentences which they must rewrite.
KEY HERE.
The chart above includes the basic English tenses, their translation into Spanish, some examples and translation problems. Here you have sentences in Spanish for you to translate into English.
Here some power-point presentations.
HERE exercises (Robots from a Distant Planet) and HERE Tense Revision by Alejandro Valero (EL TINGLADO - BLOG) Click Listening.
ESLGAMES Interactive game, HERE. Another game HERE.
HERE: Going to and the present continuous for future arrangaments.

Here you have the English "Selectividad" Exams from 2001 to 2009.
On top you have the 2004 June exam (option 2) and the answers to questions 1 to 4. Here you have a possible answer for question 5.Alternative question2:
Find in the text the words that match the following definitions:
- The condition of being protected from danger or not exposed to risk:
- Energy emitted as electromagnetic waves or subatomic particles:
- The state or fact of being likely (capable of existing):
- Exposed to the risk of being attacked or harmed:
These are the 2010 and 2011 exams.
These are the June 2012 exams. (June 2012 Option A Writing - Click HERE // June 2012 Option B Writing - Click HERE) Writing - The purpose of education HERE
Isabel Pérez has got a webpage with lots of selectividad exams and other interesting links.
Another "Selectividad" Exam (THE MOAI) (Solved) HERE.
PAU ASSESSMENT CRITERIA HERE - CLICK HERE AS WELL (2013-2014 STRUCTURE / ASESSMENT CRITERIA)
MISTAKES CIUG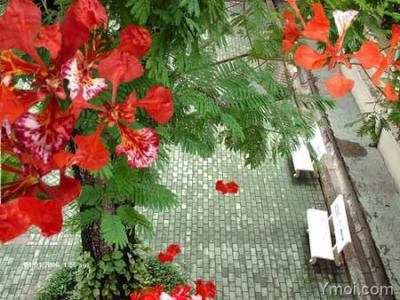 O novo curso está a piques de comezar para o club de lectura A Árbore Vermella, e estes son algúns dos artigos que xa se publicaron en Bibliochivite:
- "El rey pájaro y otros esbozos", de Shaun Tan.
- O peixe vermello na árbore vermella.
- Frato.
- Marabilloso conto sobre o amor e a dor.
- Dúas historias preciosas, con formato de conto, pero que nos afectan a todos.
- Concerto de Santa Cecilia: Recital de chelo e piano,Venres 18 de Novembro en Verín.
- El arte. Conversaciones imaginarias con mi madre, de Juanjo Sáez.
- Ilustración dun conto infantil: Basi e os seus amigos.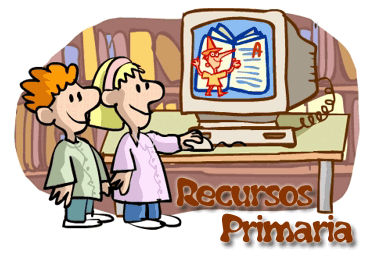 A few interesting pages for young learners:
a) recursostic
b) angles365
c) info-3.com
e) happy tenses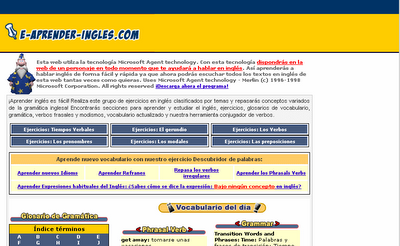 http://e-aprender-ingles.com is an interesting webpage with useful exercises on-line for English learners.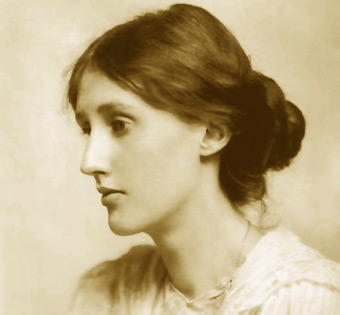 Who was Virginia Woolf? (click here as well)
The illustrated text above, by Luisa Antolín and Antonia Santolaya ( translation: Elena Riudavets) will allow my students to find out a little about her.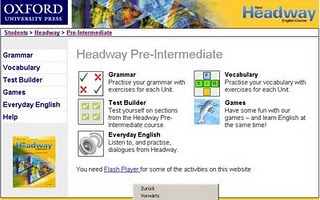 Whatever your level: BEGINNER, ELEMENTARY, PRE-INTERMEDIATE, INTERMEDIATE, UPPER-INTERMEDIATE or ADVANCED, you can practise and improve your English with Headway online. You have interactive exercises, puzzles, and games. There is also a Test Builder. You can build a test, then print it or do it on your computer.