Se muestran los artículos pertenecientes a Enero de 2012.
A "notebook" with exercises for 1st cycle ESO students with ACI.
The Lost Thing is a 15 minute animated short film (Academy Award Winner) based on the highly acclaimed picture book by multi award winning author and illustrator, Shaun Tan.
The Lost Thing is a story about a boy who enjoys collecting bottle tops for his bottle top collection. One day, while collecting bottle caps near a beach, he discovers a strange creature, which seems to be a combination of an industrial boiler, a crab, and an octopus. This creature is referred to as "The Lost Thing" by the narrator.
The boy realizes the creature is lost and out of place. He attempts to find its owner but is not able to, due to the indifference of everyone else.....
As you probably know if you usually follow this blog, my 1st year ESO D students are working on a project, The Water Cycle Rap (click here). We have already recorded our voices (you can listen to the whole group and to the soloists Anderson, David, Carla and Eddy by clicking on"play" on the first podcast above). The next steps will be adding music and images... So very soon The Water cycle musical clip on this blog!!!!!!!!!
By the way, this project is also being carried out in Galician language (Galician Language Dinamization Department). In fact, if you click on "play" on the second podcast, you will listen to 1st year ESO D students (here the soloists are Nerea, Alba, Paula and Ivana) "rapping" O ciclo da auga (the images and music will be the same as or very similar to those added to the English version).
As you were told in the previous post, 1st year ESO students are working on The Water Cycle Rap. The first step was learning about the water cycle and writing the lyrics, the second recording our voices rapping The Water Cycle.
Now, thanks to the fantastic DJ Diego Aka London our raps (English and Galician versions) already have music. (Listen to them above)
THANK YOU VEEEEEEEEEERY MUCH, Diego, for sharing your tremendous talent with us. We are very grateful to you.
Soon the whole video on this blog!!!!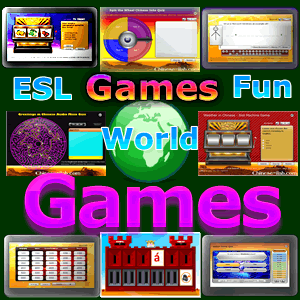 ESL Interactive Grammar Games offers a rich variety of grammar games according to grammar topics. There are grammar games like : Snakes and Ladders grammar games, Basketall, Football, Hangman, Wheel of Fortune, TV Games and more to help practice grammar. Click here.
Besides, you have:
- Vocabulary games and exercises.
- Pronunciation interactive exercises.
- Games for ESL classroom teaching......
CLICK HERE.
HERE you have BASIC, INTERMEDIATE and ADVANCED listening comprehension exercises from "La mansión del inglés".