Se muestran los artículos pertenecientes a Octubre de 2012.
Table of contents and links for all units ( 1 to 10 ) above and HERE as well.
ELEMENTARY COMMUNICATION GAMES HERE
ELEMENTARY VOCABULARY GAMES HERE
ELEMENTARY GRAMMAR GAMES HERE
Table of contents and links above and HERE, as well.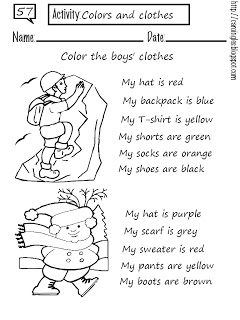 "Carolina, mi página de inglés" ( http://caroingles.blogspot.com.es/ ) is an excellent blog, really useful for those ESO teachers (1st - 2nd year ESO) who have students in their classes who need a Curriculum Adaptation.
Thank you very much for the resources you provide in your blog!!!!
More resources on the web www.aulapt.org
Another three songs from West Side Story. Click here.
HERE three execises to be done while listening to the songs.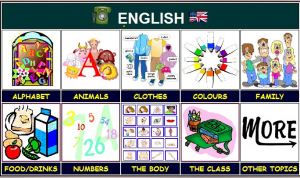 Click here to get to an excellent webpage full of resources for primary and 1st cycle secondary school students (also 1st cycle secondary school students with a curriculum adaptation - ACI).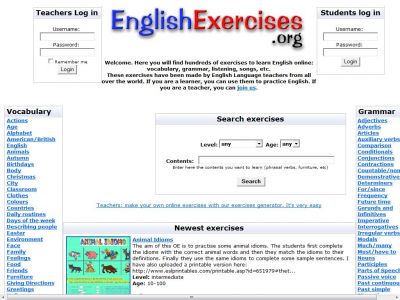 EnglishExercises.org, a web page where you will find hundreds of exercises to learn English online: vocabulary, grammar, listening, songs, etc.These exercises have been made by English Language teachers from all over the world. If you are a learner, you can use them to practice English. If you are a teacher, you can use them in your classes.
Videos from englishexercises.org HERE.